Light Art Space will reopen on Friday, March 3rd.  Please join us for an opening reception for two new exhibitions:  Magical Light features photography by 27 Grant County artists.  Into the Wood(s): From the Functional to the Whimsical is a solo exhibition by Art Peterson. Workshops are back, read on…
---
We are pleased to welcome three additional Silver City artists to the gallery.
Oil paintings by Joe Huebner; natural pearl necklaces, bracelets, and earrings by Rhonda Munzinger;  and Multi-shaft hand-dyed woven shawls and scarfs by Susan H. Porter.

Joe Huebner

Rhonda Munzinger

Susan H Porter
Come experience the wonderful artwork of all the LAS artists on
Friday, March 3rd from 5 pm – 7 pm.
---
WORKSHOPS!
Register at www.lightartspace.com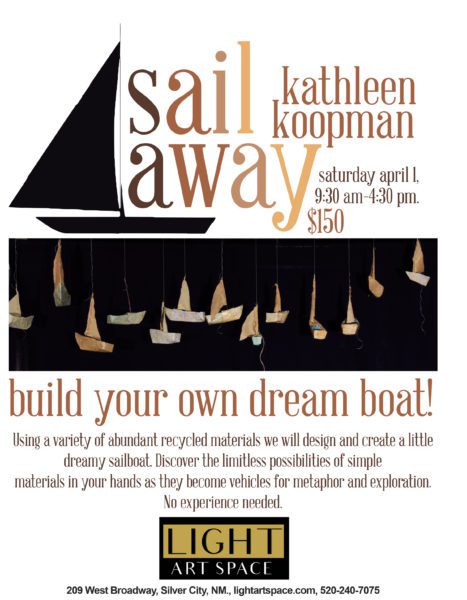 Regular hours begin March 3rd.
Thursday – Saturday 11 am – 5 pm, Sunday 10 am – 2 pm, and by appointment
---