Light Art Space is pleased to announce two final exhibitions of 2021. "Stages, An Art Making Life" is a retrospect by Mimi Calise Peterson featuring work from 1986 – 2021. Juan Valesco has filled the Flash Gallery with "A Revolution in Wood"  – one-of-a-kind wood sculptures made from local woods.  The work of these two Silver City artists will be on display through January 1st.
Join us for the reception tonight, 5 pm – 7 pm
Classes and Workshops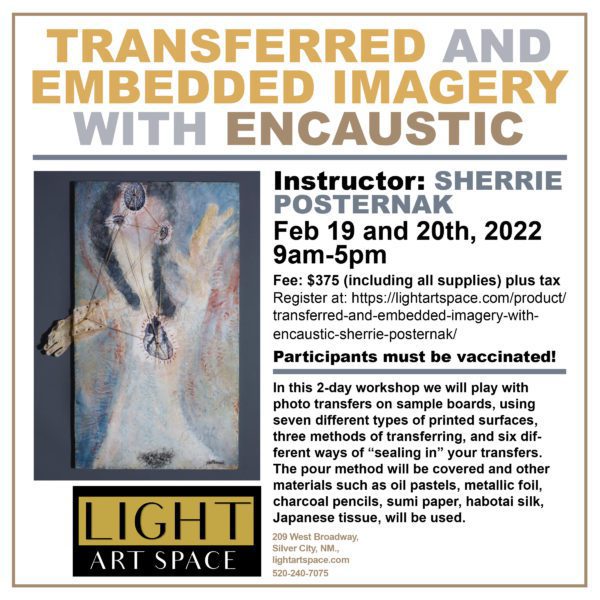 We wish you a lovely holiday season full of light and love. 
We will be closed from January 2nd – February 3rd, 2022. 
Flash post-surgery – he is doing well.